Wherever you are, get access to the most recent content in your research field through books, reviews, research papers, case studies and articles from the latest issues of journals you are interested in.
To check if the content is useful for you, please look on PsycArticles or PsycInfo.
If yes:
1. Go to PsycArticles or PsycInfo through a-z.lu (Access available only in the buildings of the University of Luxembourg or the National Library).
2. Create a personal account ID and password on Ovid website by clicking on "My account"- "Create Account" and fill in the requested fields: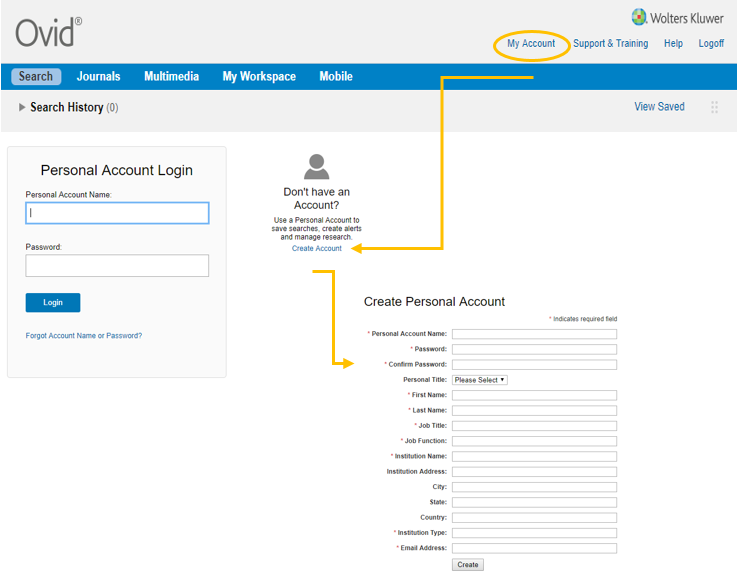 3. Return to the Ovid website, click on the "mobile" tab and follow the instructions to "Generate Access Token" to the app: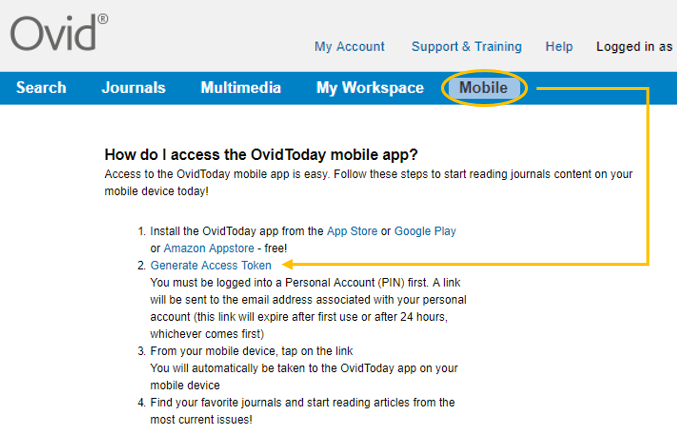 4. Install the application OvidToday onto your phone or tablet:
5. On your mobile device, click on the link sent by Ovid to your email and you will be linked on the app OvidToday automatically. You only need to use this particular link on your first visit to the app. For next visits, simply launch the app.
Please note that you will have access for 90 days outside the network of the University of Luxembourg or the National Library. After 90 days, you have to connect again to the network to generate a new Access token.