The findit.lu team counts the days until Christmas and has prepared an ebook calendar for you.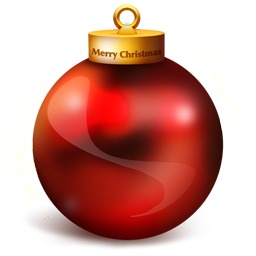 From 1st to 24th December each day we'll present an ebook which can be read or downloaded for free.
Subscribe to our blog via RSS or e-mail and you won't miss any update!
Here's an overview about the previous days:
Doing Good Or Doing Better
edited by Monique Kremer, Peter van Lieshout and Robert Went
What drives development? What new issues have arisen due to globalization? And what kind of policies contribute to development in a rapidly changing world? The studies in Doing Good or Doing Better analyze the different development strategies employed on various continents, address current challenges, and argue that a new approach—one different from the European and American models—is necessary in a globalizing, interdependent world.
Homeland
by Cory Doctorow

Marcus Yallow is no longer a student. California's economy has collapsed, taking his parents jobs and his university tuition with it. Thanks to his activist past, Marcus lands a job as webmaster for a muckraking politician who promises reform. Things are never simple, though: soon Marcus finds himself embroiled in lethal political intrigue and the sharp end of class warfare, American style.
Fast-moving, passionate, and as current as next week, Homeland is every bit the equal of Little Brother—a paean to activism, to courage, to the drive to make the world a better place.
3 December
Twelve years a slave
by Solomon Northup
Twelve Years a Slave (1853) is a memoir and slave narrative by Solomon Northup as told to and edited by David Wilson. Northup, a black man who was born free in New York, details his kidnapping in Washington, D.C., and subsequent sale into slavery. After having been kept in bondage for 12 years in Louisiana by various masters, Northup was able to write to friends and family in New York, who were in turn able to secure his release. Northup's account provides extensive details on the slave markets in Washington, D.C., and New Orleans and describes at length cotton and sugar cultivation on major plantations in Louisiana.
The 2013 film adaption of "12 Years a Slave" has received numerous awards and nominations. It earned three Academy Awards, including Best Picture.
If you prefer to watch the movie on a cold winter evening, we recommend visiting the Médiathèque at the National Library: Loan DVD "12 years a slave"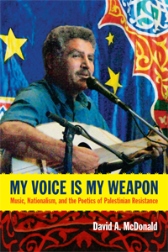 4 December
My Voice Is My Weapon – Music, Nationalism and the Poetics of Palestinian Resistance
by David A. McDonald
David A. McDonald rethinks the conventional history of the Palestinian crisis through an ethnographic analysis of music and musicians, protest songs, and popular culture. Charting a historical narrative that stretches from the late-Ottoman period through the end of the second Palestinian intifada, McDonald examines the shifting politics of music in its capacity to both reflect and shape fundamental aspects of national identity. Drawing case studies from Palestinian communities in Israel, in exile, and under occupation, McDonald grapples with the theoretical and methodological challenges of tracing "resistance" in the popular imagination, attempting to reveal the nuanced ways in which Palestinians have confronted and opposed the traumas of foreign occupation. The first of its kind, this book offers an in-depth ethnomusicological analysis of the Israeli-Palestinian conflict, contributing a performative perspective to the larger scholarly conversation about one of the world's most contested humanitarian issues.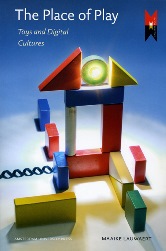 5 December
The Place of Play. Toys and Digital Cultures
by Maaike Lauwaert
Technology has come to dominate the world of toys and gaming. Given the immense popularity of computer games, as well as the increasing role played by the digital in childhood activities, it's not surprising that the world of play has come to exist at the borders of technological production and consumption. The Place of Play takes on digital toys and computer games as a site for strategic research into the nature, characteristics, mechanisms, and problems at hand in our contemporary assessment of what it means to play. Maaike Lauwert centers her discussion on the "geography of play," which comprises different aspects of play itself, including the design of a toy, the discourse surrounding it, and the ways in which it is actually used by its player.
6 December
L'arbre de Noël et le mariage
by Fyodor Mikhailovich Dostoyevsky
Le narrateur raconte une fête donnée pour le Nouvel An cinq ans plus tôt à Saint-Pétersbourg. L'hôte, Philippe Alexiéiévitch, l'a organisée pour des enfants, mais les adultes y viennent par obligation ou intérêt. Il décrit un monsieur de province qui s'ennuie dignement, puis Julien Mastakovitch, un invité de marque que l'hôte soigne, puis la fille de onze ans de ce dernier, qui est ravissante.Le narrateur est ensuite témoin d'une scène gênante entra la fillette et Julien : ce dernier est manifestement attiré par elle. Le narrateur fait sentir sa présence, et la scène malsaine s'interrompt.Cinq années plus tard, le narrateur est le témoin du mariage entre Julien et la jeune fille de seize ans.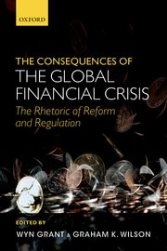 7 December
Consequences of the Global Financial Crisis
by Wyn Grant and Graham K. Wilson
The Global Financial Crisis (GFC) is the most serious economic crisis since the Great Depression. Many books have explored its causes, but this book systematically explores its consequences. The focus is primarily on the policy and political consequences of the GFC. This book asks how governments responded to the challenge and what the political consequences of the combination of the GFC itself and policy responses to it have been. Based on workshops held in the United States and the United Kingdom, it brings together leading academics to consider the divergent ways in which particular countries have responded in different ways to the crisis, including China, France, the United Kingdom, and the United States. Part of what is happening is a structural shift in economic power from east to west, but China has its fragilities while Germany offers an example of a largely successful Western model. The book also assesses attempts to develop global economic governance and to reform financial regulation and looks critically at the role of credit rating agencies. Unlike earlier crises, no new paradigm has emerged to challenge existing ways of thinking, meaning that neoliberalism has emerged relatively unscathed. The crisis has lacked a coherent and innovative intellectual response and has been characterized by remarkable policy stability.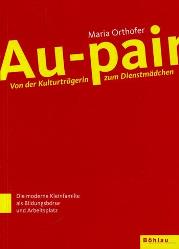 8 December
Au-pair: Von der Kulturträgerin zum Dienstmädchen
von Maria Orthofer
Das Au-pair-Modell wurde etwa hundert Jahre lang von Maturantinnen aus Westeuropa und den USA genutzt, für einige Monate in einem anderssprachigen bürgerlichen Haushalt zu leben und dabei im Austausch für Mithilfe im Haushalt und bei der Betreuung der Kinder ihre Sprachkenntnisse zu verbessern und die Kultur des Gastlandes kennen zu lernen. Seit den 1990er-Jahren sind diese Mädchen zunehmend in die neu geschaffenen formelleren Bildungsprogramme der Europäischen Union ausgewichen. Den gleichzeitig wachsenden Bedarf an privaten Kinderbetreuerinnen und häuslichen Dienstleistungen haben rasch junge Frauen aus den ehemaligen kommunistischen Ländern gedeckt. Mit diesem Wechsel hat sich der Charakter des Systems radikal gewandelt: vom Bildungsprogramm zum Arbeitsplatz, von der Kulturträgerin zum Dienstmädchen.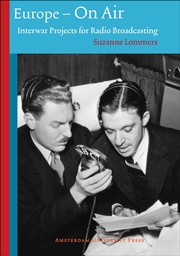 9 December
Europe – on Air : Interwar Projects for Radio Broadcasting
by Suzanne Lommers
Radio broadcasting may seem old-fashioned nowadays, but early radio infrastructures and programs in Europe were the real social media of their time. They laid the foundation for how we experience European unification and global interconnectedness today. This timely volume takes you on a tour through the early days of broadcasting. Rarely studied sources from international organizations reveal a wide variety of new actors, activities, and debates that jointly shaped broadcasting and society institutions. These stories often remain underexposed in histories of technology, broadcasting, and Europe. Europe – on Air illustrates how people in broadcasting were debating issues ranging from institutionalizing radio to wireless and wired network construction. This book specifically acknowledges how the rivalries were solved between various systems like Radio Luxembourg and the International Broadcasting Union, the attempts to save Europe's civilization amid the chaos of war and peace, and the creation and distribution of truly international programs as early as 1926. The people involved in these transnational broadcasting efforts had some crucial decisions to make in order to actively contribute to European unification.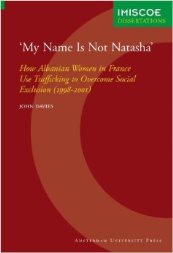 10 December
'My Name Is Not Natasha' : How Albanian Women in France Use Trafficking to Overcome Social Exclusion (1998-2001)
by John Davies
This book challenges every common presumption that exists about the trafficking of women for the sex trade. It is a detailed account of an entire population of trafficked Albanian women whose varied experiences, including selling sex on the streets of France, clearly demonstrate how much the present discourse about trafficked women is misplaced and inadequate. The heterogeneity of the women involved and their relationships with various men is clearly presented as is the way women actively created a panoptical surveillance of themselves as a means of self-policing. There is no artificial divide between women who were deceived and abused and those who "choose" sex work; in fact the book clearly shows how peripheral involvement in sex work was to the real agenda of the women involved. Most of the women described in this book were not making economic decisions to escape desperate poverty nor were they the uneducated naïve entrapped into sexual slavery. The women's success in transiting trafficking to achieve their own goals without the assistance of any outside agency is a testimony to their resilience and resolve.
11 December
Knowledge Goes Pop : From Conspiracy Theory to Gossip
by Clare Birchall
A voice on late night radio tells you that a fast food joint injects its food with drugs that make men impotent. A colleague asks if you think the FBI was in on 9/11. An alien abductee on the Internet claims extra-terrestrials have planted a microchip in her left buttock. 'Julia Roberts in Porn Scandal' shouts the front page of a gossip mag. A spiritual healer claims he can cure chronic fatigue syndrome with the energizing power of crystals . . . What do you believe? Knowledge Goes Pop examines the popular knowledges that saturate our everyday experience. We make this information and then it shapes the way we see the world. How valid is it when compared to official knowledge and why does such (mis)information cause so much institutional anxiety? Knowledge Goes Pop examines the range of knowledge, from conspiracy theory to plain gossip, and its role and impact in our culture. What do you believe?
We are pleased to announce that Consortium Luxembourg now provides access to 990 titles from Oxford Scholarship Online. That's why decided this weekend to our new Oxford Scholarship ebooks. Unlimited, remote access is free to everybody with a library card from the National Library, University of Luxembourg or one of the CRPs G. Lippmann, H. Tudor or Santé.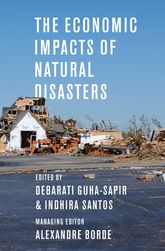 12 December
The Economic Impacts of Natural Disasters
edited by Debarati Guha-Sapir and Indhira Santos
Since the turn of the millennium, more than one million people have been killed and 2.3 billion others have been directly affected by natural disasters around the world. In cases like the 2010 Haiti earthquake or the 2004 Indian Ocean tsunami, these disasters have time and time again wrecked large populations and national infrastructures. While recognizing that improved rescue, evacuation, and disease control are crucial to reducing the effects of natural disasters, in the final analysis, poverty remains the main risk factor determining the long-term impact of natural hazards. Furthermore, natural disasters have themselves a tremendous impact on the poorest of the poor, who are often ill-prepared to deal with natural hazards and for whom a hurricane, an earthquake, or a drought can mean a permanent submersion in poverty.
The Economic Impacts of Natural Disasters focuses on these concerns for poverty and vulnerability.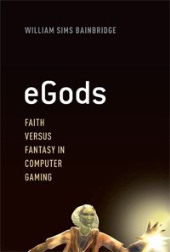 13 December
eGods: Faith versus Fantasy in Computer Gaming
by William Sims Bainbridge
What is the relationship between religion and multi-player online roleplaying games? Are such games simply a secular distraction from traditional religious practices, or do they in fact offer a different route to the sacred? In eGods, a leading scholar in the study of virtual gameworlds takes an in-depth look at the fantasy religions of 41 games and arrives at some surprising conclusions. William Sims Bainbridge investigates all aspects of the gameworlds' religious dimensions: the focus on sacred spaces; the prevalence of magic; the fostering of a tribal morality by both religion and rules programmed into the game; the rise of cults and belief systems within the gameworlds (and how this relates to cults in the real world); the predominance of polytheism; and, of course, how gameworld religions depict death.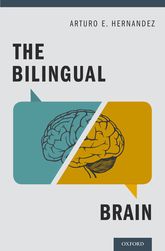 14 December
The Bilingual Brain
by Arturo E. Hernandez
Cases of language loss and recovery bring up an intriguing paradox. If two languages are stored in the brain, how can it be that a person can lose one of them, but not the other, and then gain one back without relearning it? The traditional models of how a language is represented in the brain suggest that languages can become inaccessible, even though they are not entirely lost. As the author demonstrates through fascinating cases, stress–whether due to foreign language immersion, sleep deprivation, or brain damage–can lead to the apparent loss of one language, but not the other. Arturo Hernandez presents the results of 25 years of research into the factors that might help us to understand how two (or more) languages are stored in one brain. It is clear that the brain is not egalitarian–some languages are privileged and others are not, but why?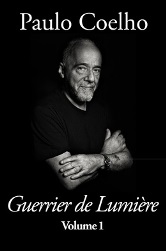 15 December
Guerrier De Lumière – Volume 1
by Paulo Coelho
"Guerrier de la Lumière» est une collection de textes qui, pour la première fois, sont rassemblées à partir d'Internet les écrits de Paulo Coelho.
Dans son style inimitable, Paulo Coelho nous aide à découvrir Guerrier de Lumière en chacun de nous.
Dans ces volumes les lecteurs sont invités à Voyage à travers la vie et de l'imagination d'un pèlerin écrivain.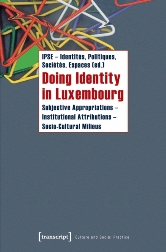 16 December
Doing Identity in Luxembourg. Subjective Appropriations – Institutional Attributions – Socio-Cultural Milieus
Ed. by IPSE – Identités Politiques Sociétés Espaces
Luxembourg – international financial center, European administrative center, destination country for immigration? This empirical study provides insights about a society that has hitherto largely eluded scientific investigation and observes the processes of identity construction in globalised conditions. The interdisciplinary team of authors exposes the processes of subjective appropriations and institutional attributions at work in the fields of languages, spaces, perceptions of self and others as well as everyday cultures, and identifies for the first time socio-cultural milieus in the Grand Duchy. The findings of the three-year research project uncover the ambivalences and dynamics of a multicultural and multilingual society.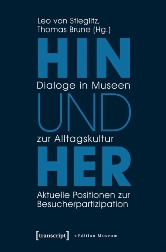 17 December
Hin und her – Dialoge in Museen zur Alltagskultur. Aktuelle Positionen zur Besucherpartizipation.
Ed. by Leo von Stieglitz / Thomas Brune

Wie können Besucher/-innen aktiv in die museale Arbeit eingebunden werden? Welche Erfahrungswelten und Wahrnehmungsmuster spielen hierbei eine Rolle? Fachleute aus Museen des In- und Auslands sowie von angrenzenden Instituten berichten aus der Praxis und stelle ihre Modelle vor. Die Beiträge reichen von grundsätzlichen Fragen der Wahrnehmungspsychologie bis zu erprobten Umsetzungen von Neueinrichtungen und behandeln u.a. die Themen Perzeption, Dialog, Emotionen, Authentizität, Medien, Szenografien und Social Media. Die Beiträge zeigen: Erst wenn man Partizipation ernst nimmt und in einen Dialog mit den Besucher/-innen eintritt, kann ein anderes, ausgewogeneres Verhältnis zwischen Museen und ihren Kunden entstehen.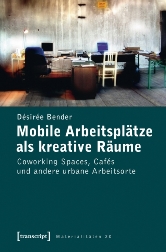 18 December
Mobile Arbeitsplätze als kreative Räume. Coworking Spaces, Cafés und andere urbane Arbeitsorte.
by Désirée Bender
Welche Bedeutung haben urbane Räume und Orte für mobile Kreativarbeit am Laptop? Désirée Benders soziologische Studie analysiert urbane Arbeitspraktiken und -prozesse der kreativen Szene. Ihre empirischen Untersuchungen in Coworking Spaces, Cafés, am Heimarbeitsplatz und im ICE sind nicht nur für Kultur- und Sozialwissenschaftler, sondern ebenso für Stadt- und Sozialpolitiker sowie Unternehmer von Interesse. Kreativarbeitende als zentrale kulturelle Antriebsmotoren des urbanen Raums betrachtend, leistet das Buch einen Beitrag zum Verständnis spätmoderner, sich vermehrender Arbeitspraktiken und der Rolle, die portable Medien wie z.B. Laptops hierin spielen.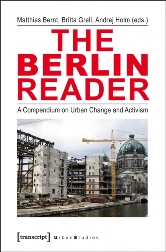 19 December
The Berlin Reader. A Compendium on Urban Change and Activism
Ed. by Matthias Bernt / Britta Grell / Andrej Holm
By drawing together widely dispersed yet central writings, the Berlin Reader is an essential resource for everyone interested in urban development in one of the most interesting and important metropolises in Europe. It provides scholars as well as students, journalists and visitors with an overview of the most central discussions on the tremendous changes Berlin experienced since the fall of the wall. It covers a wide range of issues, including inner city renewal, housing and the local economy, gentrification and other urban conflicts. The book breaks ground in two dimensions: first, by offering also non-German speakers an insight into the very controversial debates after reunification, and, second, by highlighting the ambivalent consequences of Berlin's urban transformation in the past decades.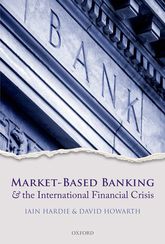 20 December
Market-Based Banking and the International Financial Crisis
Iain Hardie and David Howarth
Existing analytical frameworks are unable to explain the differential impact of the recent international financial crisis on developed world economies. The chapters of this edited volume develop an original 'market-based banking' analytical framework and apply this to eleven national banking systems. We argue that levels of market-based banking are a more useful way to compare national banking systems and serve, when combined with a focus on other market sources of non-financial corporation financing, to provide an alternative to the standard dichotomy of bank-based and market-based financial systems.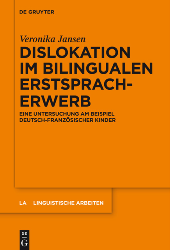 21 December
Dislokation im bilingualen Erstspracherwerb. Eine Untersuchung am Beispiel deutsch-französischer Kinder
von Veronika Jansen
Die vorliegende Monographie befasst sich mit dem frühkindlichen Erwerb der Dislokation im Französischen und Deutschen. Im Mittelpunkt der empirischen Untersuchung stehen das Auftreten und die Entwicklung von Dislokationsstrukturen im simultan-bilingualen Erstspracherwerb und die damit verbundene Frage, ob dieser grammatische Bereich anfällig für Spracheneinfluss ist. Die Datenanalyse bringt das Ergebnis hervor, dass ein solcher Einfluss sowohl in quantitativer als auch in qualitativer Hinsicht ausbleibt, und diskutiert mögliche Gründe hierfür.
22 December
The Siege of Strasbourg
by Rachel Chrastil
When war broke out between France and Prussia in the summer of 1870, one of the first targets of the invading German armies was Strasbourg. From August 15 to September 27, Prussian forces bombarded this border city, killing hundreds of citizens, wounding thousands more, and destroying many historic buildings and landmarks. For six terror-filled weeks, "the city at the crossroads" became the epicenter of a new kind of warfare whose indiscriminate violence shocked contemporaries and led to debates over the wartime protection of civilians.
The Siege of Strasbourg recovers the forgotten history of this crisis and the experiences of civilians who survived it. Rachel Chrastil shows that many of the defining features of "total war," usually thought to be a twentieth-century phenomenon, characterized the siege. Deploying a modern tactic that traumatized city-dwellers, the Germans purposefully shelled nonmilitary targets. But an unintended consequence was that outsiders were prompted to act. Intervention by the Swiss on behalf of Strasbourg's beleaguered citizens was a transformative moment: the first example of wartime international humanitarian aid intended for civilians.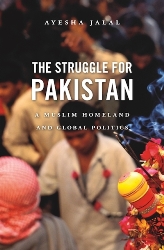 23 December
The Struggle for Pakistan
by Ayesha Jalal

Established as a homeland for India's Muslims in 1947, Pakistan has had a tumultuous history that has unfolded in the vortex of dire regional and international conflicts. Beset by assassinations, coups, ethnic strife, and the breakaway of Bangladesh in 1971, the country has found itself too often contending with religious extremism and military authoritarianism. Now, in a probing biography of her native land amid the throes of global change, Ayesha Jalal provides an insider's assessment of how this nuclear-armed Muslim nation evolved as it did and explains why its dilemmas weigh so heavily on prospects for peace in the region.
Attentive to Pakistan's external relations as well as its internal dynamics, Jalal shows how the vexed relationship with the United States, border disputes with Afghanistan in the west, and the conflict with India over Kashmir in the east have played into the hands of the generals who purchased security at the cost of strong democratic institutions. Combined with domestic ethnic and regional rivalries, such pressures have created a siege mentality that encourages military domination and militant extremism.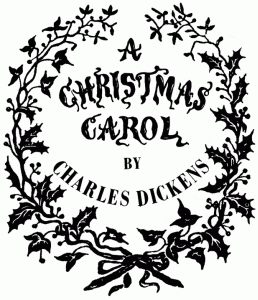 24 December
A Christmas Carol in Prose; Being a Ghost Story of Christmas
by Charles Dickens
Scrooge was a foul old man who wrapped his cold, uncaring heart in chains. Chains of greed. Bigotry. Contempt. Apathy. Selfishness. He detested the world, and was alone. Until the night his long-dead partner Marley appeared.
A hideous spectre forced to walk the earth forever, Marley was damned. As Scrooge would be…unless he agrees to face three ghosts. One would take Scrooge back to the memories he'd buried. One would show Scrooge the world of joy and friendship he'd rejected. One would force Scrooge into the dreadful shadow of the future he'd forged.
Three ghosts of Christmas. Of Christmas Past. Of Christmas Present. Of Christmas Yet to Come. All offering Scrooge a single gift–a chance.
A last chance to give love.
A last chance to join life.
If you prefer to watch the movie one of film adaptions, we recommend visiting the Médiathèque at the National Library: Loan DVD "A Christmas Carol"