There are currently two search interfaces available to search for content in the digital library: a-z.lu and eluxemburgensia.lu.
a-z.lu
a-z.lu is the unified search engine for all collections of the library network in Luxembourg, in other words, this is where you find information for work and leisure purposes as well as scientific information.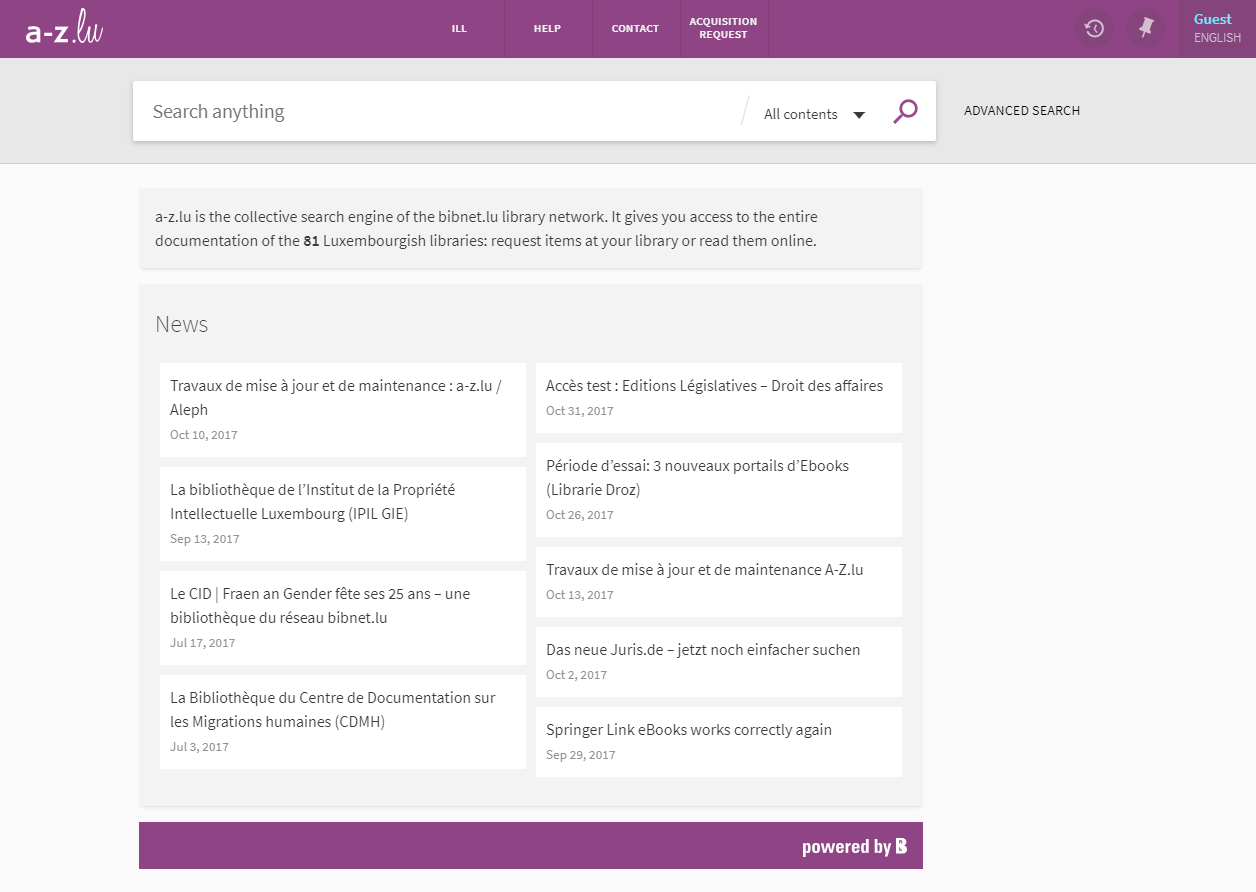 In detail, you are searching in electronic and printed documents simultaneously; access to them is via the following resources:
the collections (books, journals, films etc.) of the various members of the library network bibnet.lu
the digital content of eLuxemburgensia.lu, a project of the National Library to digitize the printed cultural heritage of Luxembourg
the digital information acquired by the Consortium Luxembourg
the Open Repository and Bibliography ORBilu from the University of Luxembourg
The digital library managed by the Consortium Luxembourg currently, gives access with English, French and German content to:
77 800 e-journals
748 000 e-books
390 databases
For rapidly access to digital resources, please read the information here.
Additionally, you can use the filters that a-z.lu proposed.
There is also a mobile version available for a-z.lu. The mobile interface only contains the essential filter options and is limited to basic functions.
eluxemburgensia.lu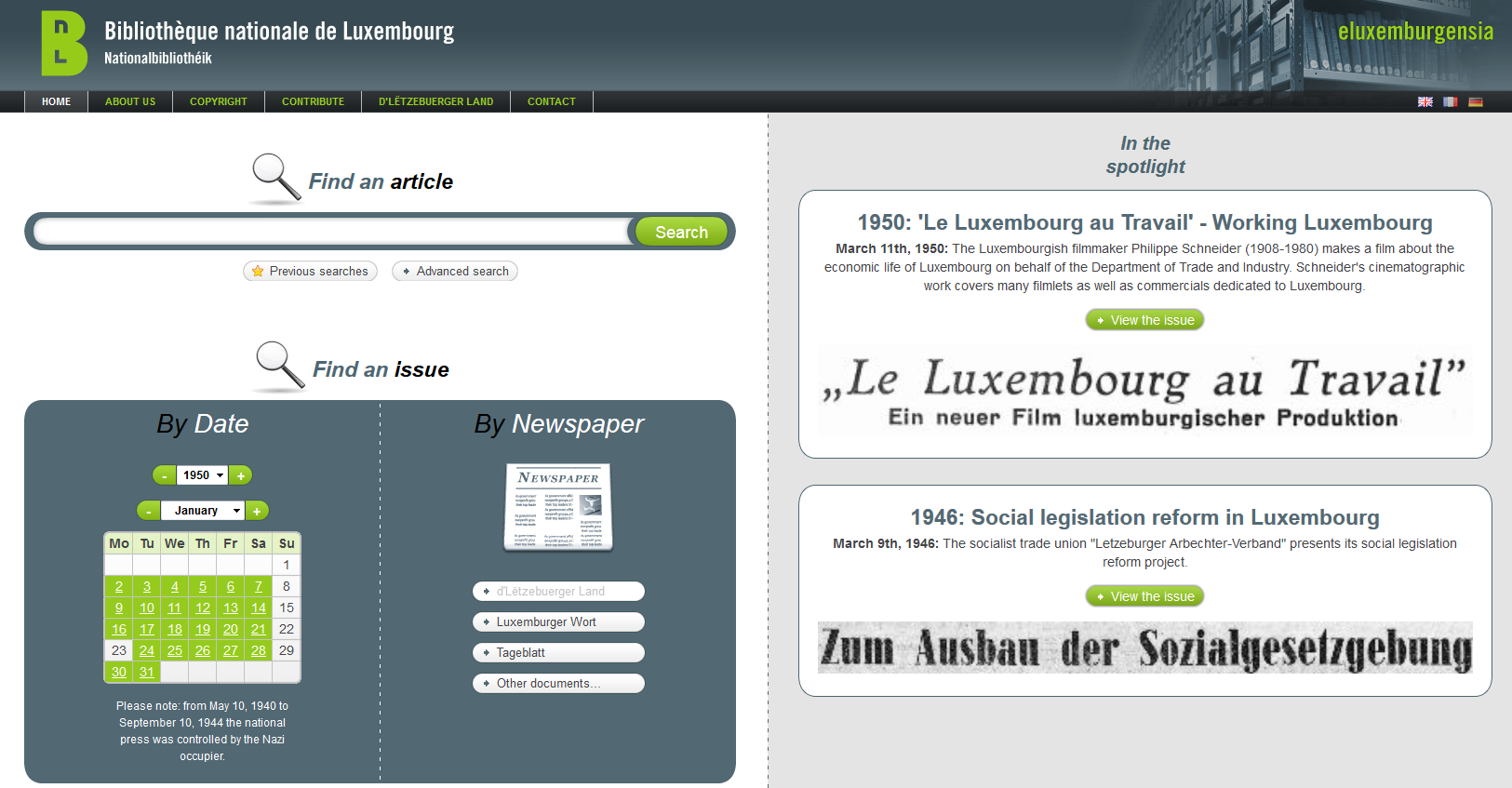 eluxemburgensia.lu is the portal of the digitization project of the National Library.
It offers:
daily and weekly newspapers from Luxembourg from 1848 to 1950

e.g. Luxemburger Wort, Tageblatt, Lëtzebuerger Land (1954-2007), Bürger- und Beamten-Zeitung, etc.

historical postcards, manuscripts, reference works
Please find more information about eluxemburgensia here (in French).