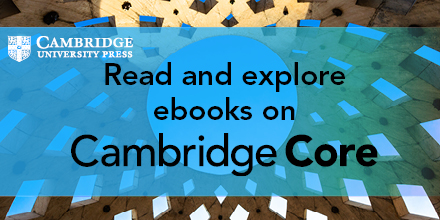 Consortium Luxembourg currently has access to over 34,000 ebooks from Cambridge University Press until 30 June 2022. This includes leading titles in over 30 subjects across the Humanities, Social Sciences and Science Technology and Medicine. Cambridge academic books have received over 440 awards in the past 3 years and are a key resource for your research needs.
Access is available for all users with a valid library card of the National Library, the University of Luxembourg, LIH or LIST.
Check out the ebooks here!