Ovid has just announced the launch of OvidOpenAcess with immediate and unrestricted access to thousands of full-text resources from peer-reviewed and scholarly international journals.
OvidOpenAcess includes:
A growing list of over 70,000 journal articles and abstracts from more than 200-peer reviewed and highly cited clinical and research journals published by Medknow Publications, one of the world's largest Open Access publishers and affiliated with more than 160 professional medical societies and associations
Bibliographic citations of articles published in more than 1,000 unembargoed journals accessible through PMC (formerly known as PubMed Central), a critical digital source of biomedical literature—much of it hard-to-find archival material—from the U.S. National Institutes of Health
A wide variety of medical and scientific disciplines, including nursing, general medicine, pharmacology, and alternative medicine, as well as evidence-based medicine and research
Finding the OpenAcess-content is quite easy: Within a single search you will find freely available content displayed in a separate search results set.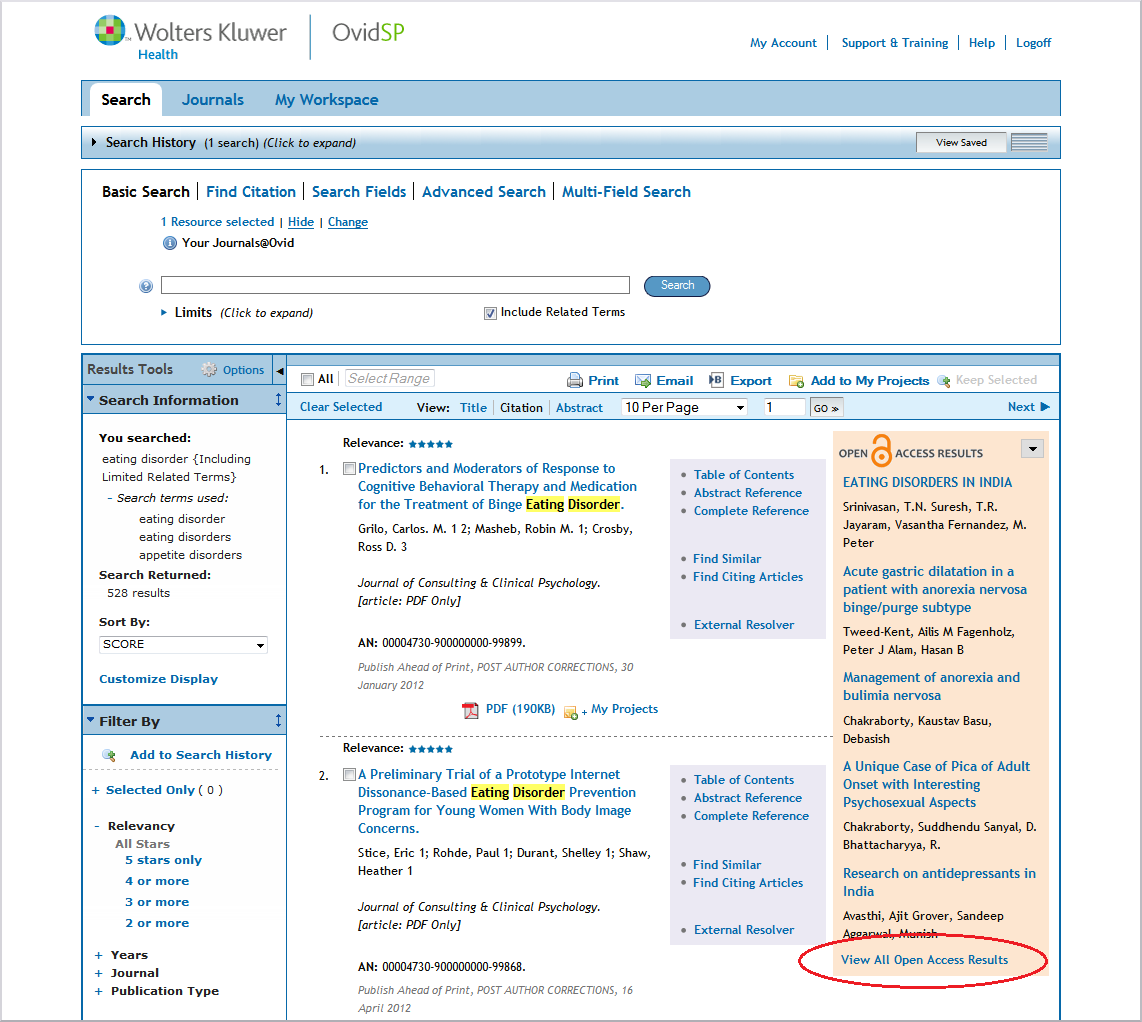 By clicking "View All Open Access Results" the full result list is displayed. Additionally, you can save and export your OvidOpenAccess search results into a project or folder in My Projects.